Below is the next "Scratch the Surface" EJ Podcast. EJ has as his guest today Andy St. Clair.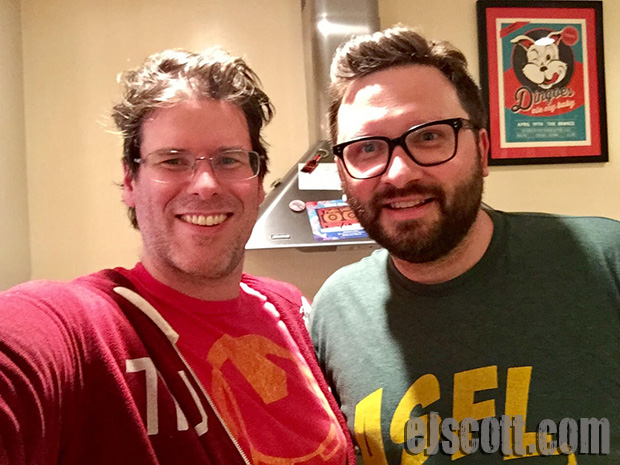 Andy St Clair is a talented improvisor and writer from Chicago.
He talks with me about:
performing at The Second City in Chicago,
decisions to leave and move to Los Angeles,
being host of the Treasure Hunters Roadshow and the guilt he felt from that,
trying to develop a show at MYV for over a year and it falling apart, but getting his current job writing on Dr Ken through that experience,
writing on Comedy Centrals Brickleberry,
appearing on Arrested Development and Cougar Town,
getting engaged,
auditioning for SNL
and so much more!!!
PLEASE LISTEN, PLEASE SHARE and ENJOY!!!
Please share with your friends on social media or any other way.
Also, be sure to listen to EJ's other podcasts because those are pretty amazing also.
Please help EJ raise money for Autism, Cancer, Parkinson's, Alzheimer's, Rett Syndrome, Crohns Disease, Tourette's, mental illness, animals, children's health, blindness at 

www.crowdrise.com/7on7 

or click on the image below:
PLEASE CLICK ON THE IMAGE TO DONATE
AS MUCH AS YOU CAN!!!