Below is the next "Scratch the Surface" EJ Podcast. EJ has as his guest today Adrian Wenner and Ethan Sandler.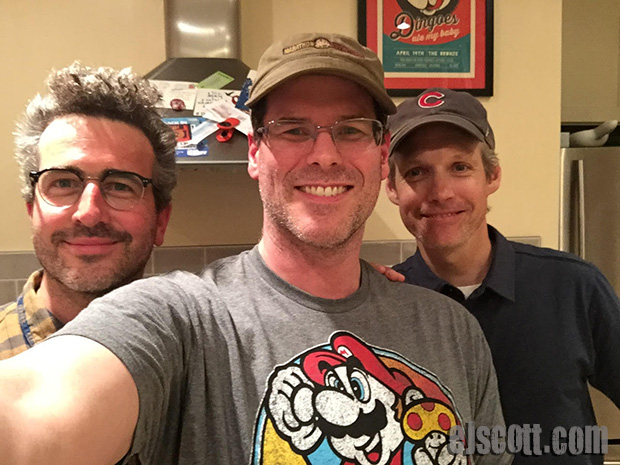 Adrian Wenner and Ethan Sandler are guys I know from performing live comedy on the iOWest stage in Hollywood in the early and mid 2000's. They were kind enough to come to the house on May 23, 2017 and talk with me about:
their partnership and friendship,
comedy,
improv,
Chicago,
New York,
Adrian's attempt to get Trump to resign,
each being married to hugely successful women (Adrian to producer and showrunner Betsy Thomas and Ethan to actress Kathryn Hahn).
we also talk about love and marriage and children
and so much more!!!
PLEASE LISTEN, PLEASE SHARE and ENJOY!!!
Please share with your friends on social media or any other way.
Also, be sure to listen to EJ's other podcasts because those are pretty amazing also.
Please help EJ raise money for Autism, Cancer, Parkinson's, Alzheimer's, Rett Syndrome, Crohns Disease, Tourette's, mental illness, animals, children's health, blindness at 

www.crowdrise.com/7on7 

or click on the image below:
PLEASE CLICK ON THE IMAGE TO DONATE
AS MUCH AS YOU CAN!!!