Below is the next "Scratch the Surface" EJ Podcast #146. EJ has as his guest today is Peter Chelsom, a writer, and director of many films who has worked with some of the all time greats.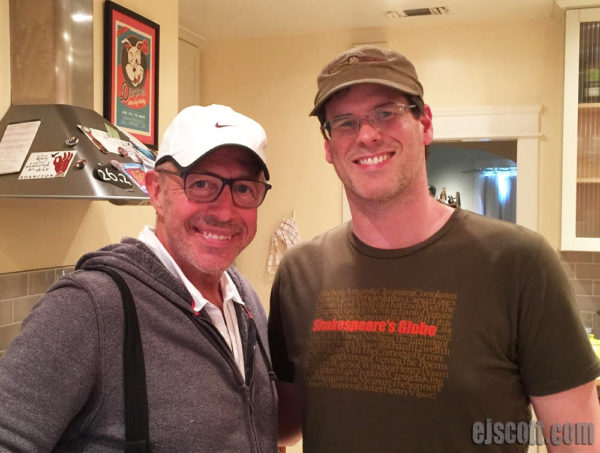 Peter was kind enough to come and talk with me about his impressive life and career and talk about some of the highs and lows of a career in movies.
We talked about:
critics and how they are hurting the industry,
his childhood in northern England,
the loss of both his parents at a young age,
studying acting,
his transition from acting to directing,
having children,
getting married twice,
working with acting greats like Jerry Lewis, Garry Shandling, John Cusack, Jennifer Lopez, Molly Shannon, Eugene Levy, Richard Gere, Miley Cyrus, Lee Evans, Kate Beckinsale, Ned Beatty, Warrens Beatty, Diane Keaton, Goldie Hawn, Gary Oldman, and many more!!
Plus showing one of his movies to Princess Diana,
removing images of the Twin Towers from a film after 9/11,
the many problems filming Town and Country,
his want to go into television,
his friendship with Anthony Hopkins, Bret Ratner, and Harvey Weinstein
and so much more!!!!
PLEASE LISTEN, PLEASE SHARE and ENJOY!!!
Please also share with your friends on social media or any other way.
Also, be sure to listen to EJ's other podcasts because those are pretty amazing also.
Please help EJ raise money for Autism, Cancer, Parkinson's, Alzheimer's, Rett Syndrome, Crohns Disease, Tourette's, mental illness, animals, children's health, blindness at 

www.crowdrise.com/7on7 

or click on the image below:
PLEASE CLICK ON THE IMAGE TO DONATE
AS MUCH AS YOU CAN!!!