Below is the next "Scratch the Surface" EJ Podcast. EJ has as his guest today Elizabeth Lucas Smith.
EJ writes:
Elizabeth and I met in San Francisco back in 2007. 10 years later we meet up (outside of San Fran) and continue a talk we started a decade ago.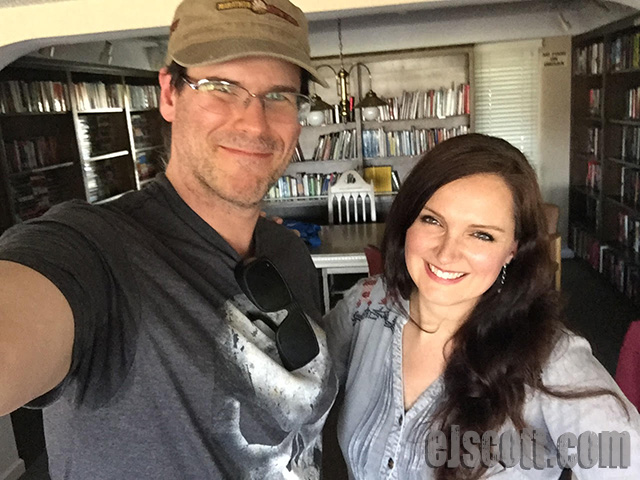 We talk about the hereditary and degenerative eye disease – Choroideremia, a disease that hits both of our lives and families very hard. She is a carrier of it and I am going blind from it. Liz recently had twin girls who will likely be carriers of the gene and she recently had her son tested and was found to have Choroideremia.
We also discuss:
being a carrier of the disease,
being raised by a blind father,
having blind uncles,
her feelings of passing on the gene,
we also talk about her love of her husband and how she struggled with postpartum depression,
and so much more!!!
We were able to have a lot of laughs along the way as well.
PLEASE LISTEN, PLEASE SHARE and ENJOY!!!
Please share with your friends on social media or any other way.
Also, be sure to listen to EJ's other podcasts because those are pretty amazing also.
Please help EJ raise money for Autism, Cancer, Parkinson's, Alzheimer's, Rett Syndrome, Crohns Disease, Tourette's, mental illness, animals, children's health, blindness at 

www.crowdrise.com/7on7 

or click on the image below:
PLEASE CLICK ON THE IMAGE TO DONATE
AS MUCH AS YOU CAN!!!