Below is the next "Scratch the Surface" EJ Podcast. EJ has as his guest today is Gabriel Luna. Gabriel Luna is the new GHOST RIDER!!! And I couldn't be happier!
Last season on Agents of SHIELD on ABC he did a fantastic job playing Robbie Reyes a man that made a deal with a demon and now his head bursts into flames and does bad things to bad people.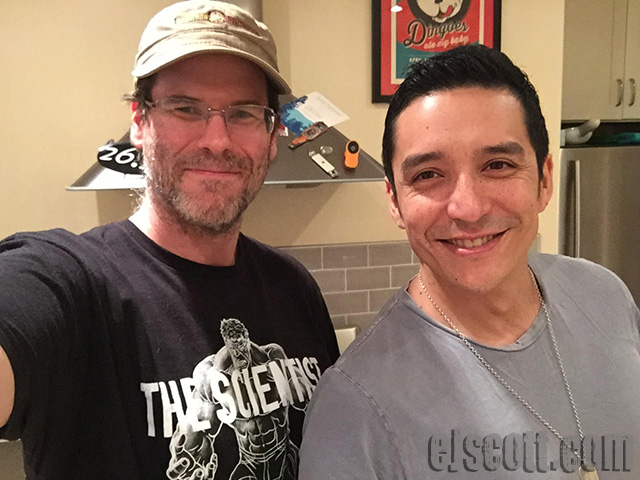 Gabriel talks with me about:
getting to play Ghost Rider,
his own history and love of comic books,
losing his father in an accident before he was born,
being raised by a teenage mother,
how his father's death had an influence into getting into acting,
starting a theater in Austin, Texas,
getting a lead role in the show Matador,
meeting and marrying his wife,
and so much more!!!
PLEASE LISTEN, PLEASE SHARE and ENJOY!!!
Also, be sure to listen to EJ's other podcasts because those are pretty amazing also.
Please help EJ raise money for Autism, Cancer, Parkinson's, Alzheimer's, Rett Syndrome, Crohns Disease, Tourette's, mental illness, animals, children's health, blindness at 

www.crowdrise.com/7on7 

or click on the image below:
PLEASE CLICK ON THE IMAGE TO DONATE
AS MUCH AS YOU CAN!!!