Below is the next "Scratch the Surface" EJ Podcast. EJ has as his guest today Brian Husky.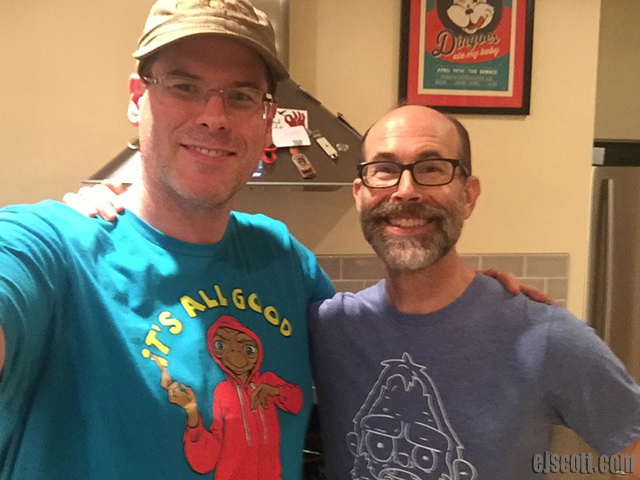 Brian Huskey is an improviser, writer, actor who started out on a very different path. He's from North Carolina where he thought he'd probably be a photographer until he met Rob Corddry in New York City. Taking improv at Upright Citizens Brigade Theater changed everything.
We talk about:
growing up in North Carolina,
not knowing his biological father until he was 17 then losing him a few years later,
how horrible Trump is,
getting divorced,
having a daughter,
working on Veep, Bob's Burgers, People of Earth on TBS, Children's Hospital, Curb Your Enthusiasm, This is the End, Land of the Lost
his Adult Swim Special, "Mr. Neighbors House",
tells me about the biggest jerk he ever worked with (spoiler alert: Tom Brokaw),
and so much more!!!
PLEASE LISTEN, PLEASE SHARE and ENJOY!!!
Please share with your friends on social media or any other way.
Also, be sure to listen to EJ's other podcasts because those are pretty amazing also.
Please help EJ raise money for Autism, Cancer, Parkinson's, Alzheimer's, Rett Syndrome, Crohns Disease, Tourette's, mental illness, animals, children's health, blindness at 

www.crowdrise.com/7on7 

or click on the image below:
PLEASE CLICK ON THE IMAGE TO DONATE
AS MUCH AS YOU CAN!!!