Below is the next "Scratch the Surface" EJ Podcast. EJ has as his guest today Mark Evan Jackson.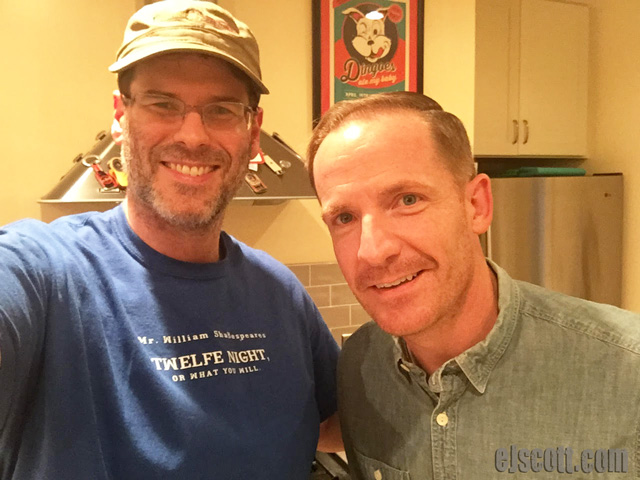 Marc Evan Jackson is recognizable from dozens of different things ranging from commercials, television, film and voice over.
Marc and I talk about everything in this episode, including:
being born and raised in Buffalo, NY,
losing a sibling to SIDS before he was even born,
the death of his parents,
meeting his wife and their decision not to have kids,
how he got hooked on improv,
performing at The Second City in Detroit, MI,
working on projects like Kong: Skull Island, The Good Place, Transformers, The Thrilling Adventure Hour Podcast, Parks and Recreation, DuckTales, Brooklyn Nine-Nine, The Spoils Before Dying.
And working with the likes of Will Ferrell, John Goodman, Kristen Wiig, John C. Reilly, Samuel L Jackson, Brie Larson, Ted Danson, Kristen Bell, Michael Bay, Keegan Michael-Key, Andy Samberg, Amy Poehler
and much more!!!
PLEASE LISTEN, PLEASE SHARE and ENJOY!!!
Please share with your friends on social media or any other way.
Also, be sure to listen to EJ's other podcasts because those are pretty amazing also.
Please help EJ raise money for Autism, Cancer, Parkinson's, Alzheimer's, Rett Syndrome, Crohns Disease, Tourette's, mental illness, animals, children's health, blindness at 

www.crowdrise.com/7on7 

or click on the image below:
PLEASE CLICK ON THE IMAGE TO DONATE
AS MUCH AS YOU CAN!!!