Below is the next "Scratch the Surface" EJ Podcast #161. EJ has as his guest today with two blind brothers, Brian and Bradford Manning. Brian and Bradford Manning were told they were going blind from an eye disease called Stargardt Disease when they were kids.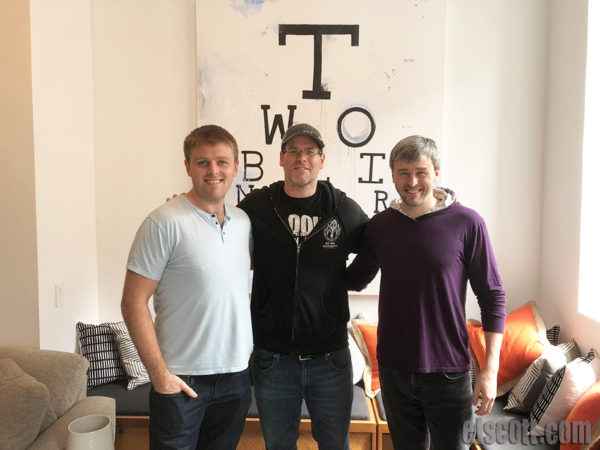 I met up with them in NYC and talked with them about:
learning at an early age about their disease,
what it was like growing up knowing you are losing eyesight,
an attempt at driving,
going on the Ellen Degeneres Show,
dating,
starting a clothing company designing clothes for the blind in mind
and raising money for the Foundation Fighting Blindness and much more!!!
Additional Photos
PLEASE LISTEN, PLEASE SHARE and ENJOY!!!
Please, listen, share with your friends on social media or any other way, and enjoy.
Also, be sure to listen to EJ's other podcasts because those are pretty amazing also.
Please help EJ raise money for Autism, Cancer, Parkinson's, Alzheimer's, Rett Syndrome, Crohns Disease, Tourette's, mental illness, animals, children's health, blindness at 

www.crowdrise.com/7on7 

or click on the image below:
PLEASE CLICK ON THE IMAGE TO DONATE
AS MUCH AS YOU CAN!!!