Below is the next "Scratch the Surface" EJ Podcast #101. EJ has as his guest today Mick Napier and Jen Estlin.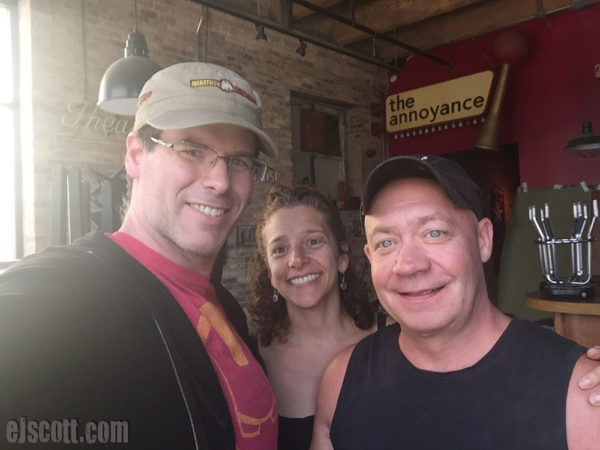 Mick Napier and Jennifer Estlin are a couple who are the owners and managers of the Annoyance Theater in Chicago.
We talk about:
starting over again 7 times in 28 years,
how they met,
Micks awkward marriage proposal three years ago (and they still haven't talked about it),
being raised religious, but now are atheists,
mentalism and magic,
writing improv books,
directing at Second City,
starting an Annoyance theater in Brooklyn, NY and the challenges of that,
and so much more!!
LISTEN, and ENJOY!!!
Please share with your friends on social media or any other way.
Also, be sure to listen to EJ's other podcasts because those are pretty amazing also.
Please help EJ raise money for Autism, Cancer, Parkinson's, Alzheimer's, Rett Syndrome, Crohns Disease, Tourette's, mental illness, animals, children's health, blindness at 

www.crowdrise.com/7on7 

or click on the image below:
PLEASE CLICK ON THE IMAGE TO DONATE
AS MUCH AS YOU CAN!!!