Below is the next "Scratch the Surface" EJ Podcast. EJ has as his guest today Brian James O'Connell.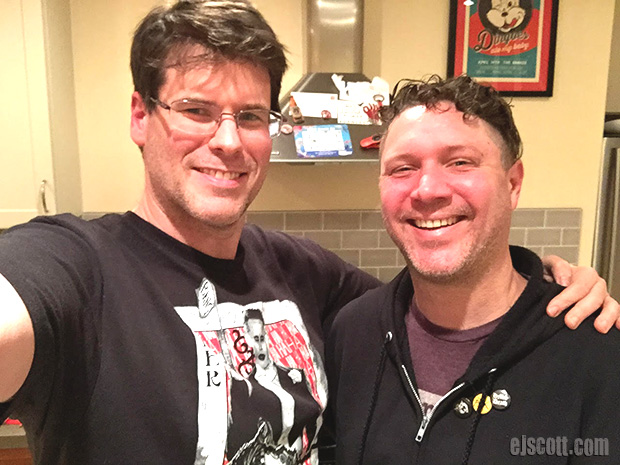 EJ says:
Brian James O'Connell is an improviser, writer, director, actor who most recently directed and co-wrote the Horror/Comedy the BLOOD SUCKING BASTARDS.
We talk about:
movie making,
improv,
writing,
becoming a member of Dr God,
Matthew Lillard,
dating,
love,
his 10 years of depression and how improv saved his life,
and we talk about much much more!!
PLEASE LISTEN, and PLEASE SHARE AND ENJOY!!!
Please share with your friends on social media or any other way.
Also, be sure to listen to EJ's other podcasts because those are pretty amazing also.
Please help EJ raise money for Autism, Cancer, Parkinson's, Alzheimer's, Rett Syndrome, Crohns Disease, Tourette's, mental illness, animals, children's health, blindness at 

www.crowdrise.com/7on7 

or click on the image below:
PLEASE CLICK ON THE IMAGE TO DONATE
AS MUCH AS YOU CAN!!!