Below is the next "Scratch the Surface" EJ Podcast. EJ has as his guest, for a second appearance, Michael Auesiello which took place on October 21, 2017.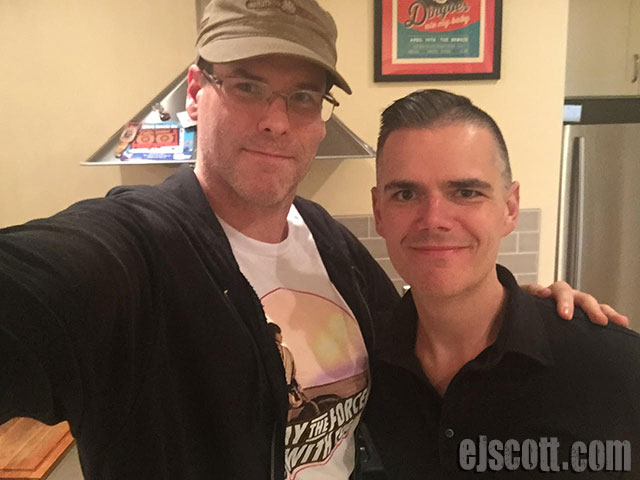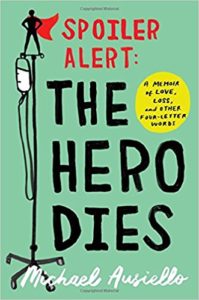 Michael Ausiello is a television industry journalist and founder of TVLine.com, who talks with EJ about his new book, "Spoiler Alert: The Hero Dies."
Michael is used to writing and critiquing television shows about fictional drama. But in his book writing debut, Michael opens up about his relationship with his husband and the disease of cancer that took him away.
I highly recommend reading or listening to the audio version of the book. Its a funny, moving, heartbreaking, relatable, an incredibly well-written story of love and loss… and Smurfs.
He was on my podcast once before and, at that time, we could not talk in great detail about the book, but now that it's published during this visit we talk about quite a bit. Plus, I predict Jim Parsons playing him in the movie adaptation before it was even announced.
PLEASE LISTEN, PLEASE SHARE and ENJOY!!!
Please share with your friends on social media or any other way.
Also, be sure to listen to EJ's other podcasts because those are pretty amazing also.
Please help EJ raise money for Autism, Cancer, Parkinson's, Alzheimer's, Rett Syndrome, Crohns Disease, Tourette's, mental illness, animals, children's health, blindness at 

www.crowdrise.com/7on7 

or click on the image below:
PLEASE CLICK ON THE IMAGE TO DONATE
AS MUCH AS YOU CAN!!!