Below is another "Scratch the Surface" EJ Podcast #031 with Lucas Neff.
EJ has as his guest today Lucas Neff who is best known for playing Jimmy for four seasons on FOX's RAISING HOPE.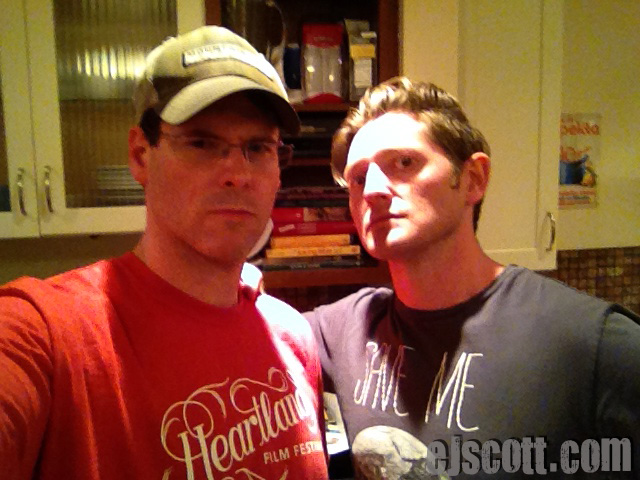 EJ and Lucas had a really silly and often serious conversation about:
how he was a fat kid,
how he use to read 1,000 pages a week,
memorized the first 300 numbers of PI,
his new love/girlfriend actress CAITLIN STASEY from CW's "Reign" and their matching tattoos,
cannibalism,
reality shows,
Buffy Angel,
his Dad the novelist,
his mom helping troubled kids,
running an ultra marathon without training,
experimenting with blindness,
growing up in Chicago,
apologizing to his family for being a troubled kid,
visiting a blind theater in Israel,
drinking at age 13,
being picked on as a kid,
being awkward with girls,
trying his hand at rap,
politics,
what's troubling the world these days,
improv,
and so much more!!!!
Listen and Enjoy.
Photos of Lucas below signing items he's donated to auction for charity.
EJ says The DVD is already sold, but the video game will be in an auction on eBay soon.
Please share with your friends on social media or any other way. Listen to EJ's other podcasts because those are pretty amazing also.