Below is the next "Scratch the Surface" EJ Podcast. EJ has as his guest today Chris Witaske.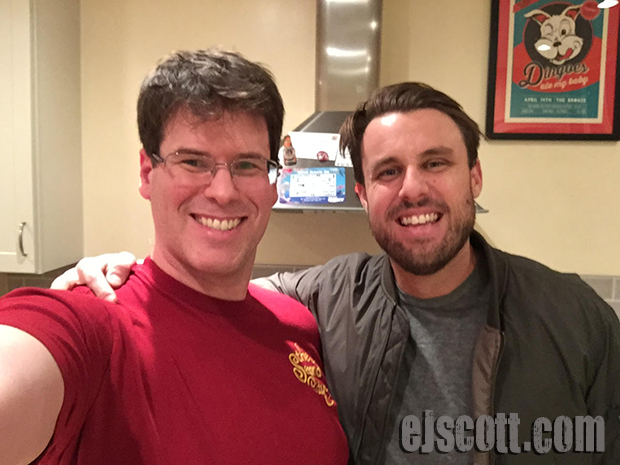 EJ writes: Chris Witaske is a sketch and improv guy I know from Chicago. He lives in Los Angeles now and we were able to catch up on his life and career. We talk about the following:
his sobriety of two years and what lead him to get sober,
getting engaged,
magic,
working with Judd Apatow on LOVE on Netflix,
meeting Paul Rust in college
and my story of seeing Paul take a shit on stage at UCB in LA years ago,
having issues losing weight,
auditioning for SNL a bunch of times and not getting hired,
his interview show So You Do Comedy?
that he does at UCB in LA.
Getting to interview Bob Odenkirk, Fred Willard, Martin Mull and more!
Chris also asks me a lot of questions so you'll learn a few things about myself.
LISTEN, and ENJOY!!!
Please share with your friends on social media or any other way.
Also, be sure to listen to EJ's other podcasts because those are pretty amazing also.
Please help EJ raise money for Autism, Cancer, Parkinson's, Alzheimer's, Rett Syndrome, Crohns Disease, Tourette's, mental illness, animals, children's health, blindness at 

www.crowdrise.com/7on7 

or click on the image below:
PLEASE CLICK ON THE IMAGE TO DONATE
AS MUCH AS YOU CAN!!!