Below is the "Scratch the Surface" EJ Podcast #025. EJ has as his guest today Harrison Brown who is embarking on a monumental trip from Alaska to Florida on a bike which is scheduled to start on May 15, 2014.
EJ Says:
Harrison Brown is riding a bicycle from Alaska to Florida (about a 6,000 mile trip). He will be video blogging or webisoding along the way.
When I first met Harrison at UCB in LA about 7-8 years ago he was about 70lbs heavier. We talk about his life style change and what made him make such a change, we talk improv and how hosting the Cagematch at UCB got him a job on "The Price is Right" and how he now tours with Drew Carey. We talk about his biggest fears for his big adventure (bears), how some people are trying to convince him to carry a gun, what it was like growing up in a small town outside of Madison, Wisconsin, losing weight, biking, Costco and much more!!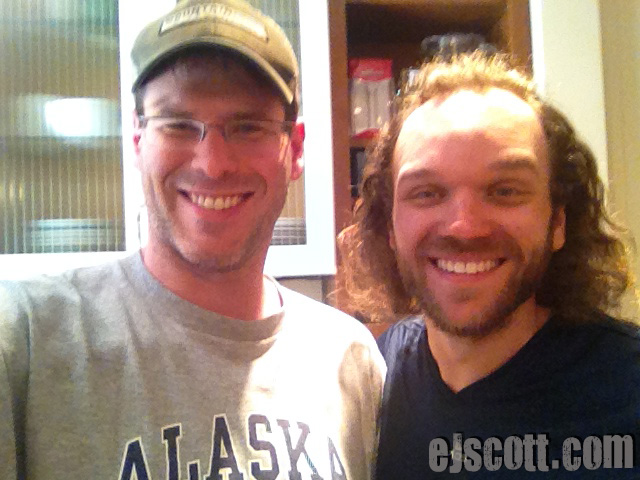 Listen and Enjoy.
Please share with your friends on social media or any other way. Listen to EJ's other podcasts because those are pretty amazing also.