Below is the next "Scratch the Surface" EJ Podcast. EJ has as his guest today Jerry Minor, actor/improviser SNL, Key and Peele and Arrested Development.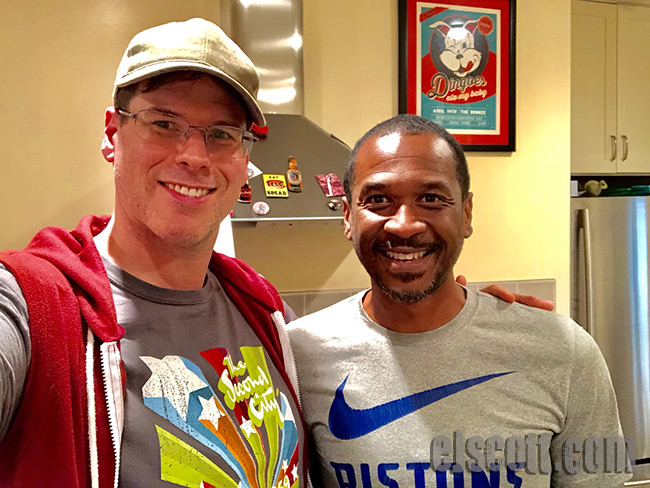 Jerry Minor has some fascinating stories from an amazing life. I was a fan of his comedy and didn't know the life he has led before I invited him on the show. Jerry and I talk about:
his early life as a Jehovas witness,
how he was shunned from that life and has spoken to his mother in 30 years,
suicide attempts,
drugs,
finding comedy,
working on SNL,
doing improv,
finding love,
becoming a new father and so much more!!!
PLEASE LISTEN, PLEASE SHARE and ENJOY!!!
Please share with your friends on social media or any other way.
Also, be sure to listen to EJ's other podcasts because those are pretty amazing also.
Please help EJ raise money for Autism, Cancer, Parkinson's, Alzheimer's, Rett Syndrome, Crohns Disease, Tourette's, mental illness, animals, children's health, blindness at 

www.crowdrise.com/7on7 

or click on the image below:
PLEASE CLICK ON THE IMAGE TO DONATE
AS MUCH AS YOU CAN!!!