Below is the next "Scratch the Surface" EJ Podcast. EJ has as his guest today Erik Oleson, show runner of Marvels Daredevil, writer on Arrow and The Man in the High Castle.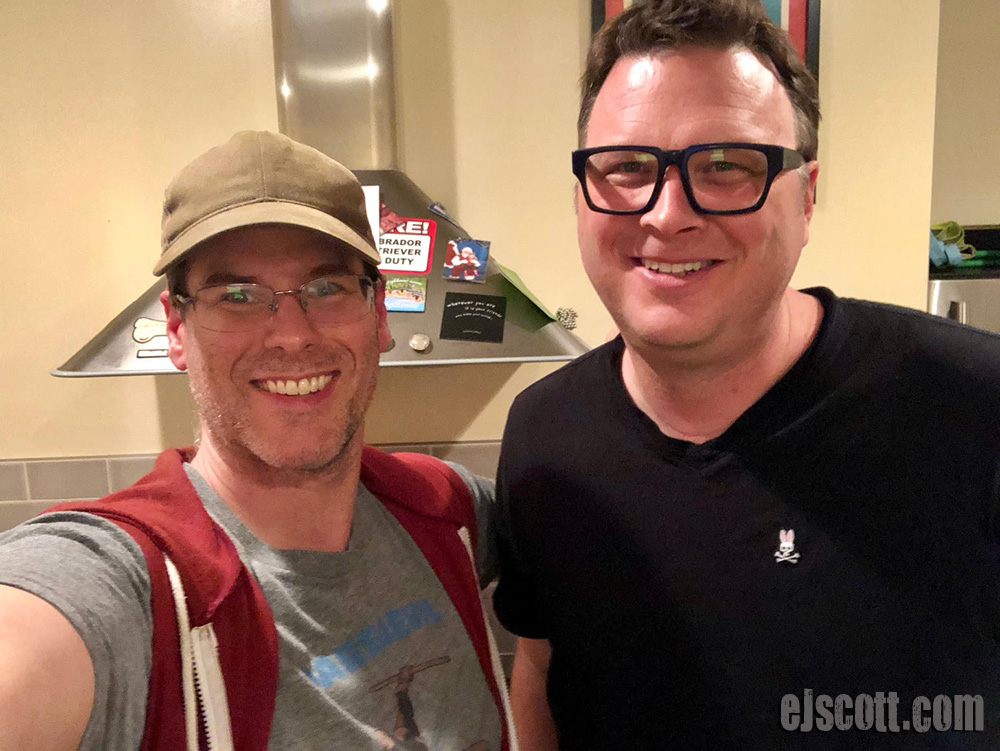 PLEASE LISTEN, PLEASE SHARE and ENJOY!!!
Erik Oleson is the newest show runner of Marvels Daredevil on Netflix. We have a very in-depth talk about:
the new season,
how he got the job,
how he staffs a writers room,
his challenges of talking three seasons of television and keeping it in context with the new season (I included The Defenders),
growing up sneaking of film sets,
having a father in the CIA,
working for Hollywood heavyweights as a script reader,
New York Comic Con
and so much more!!
Please share with your friends on social media or any other way.
Also, be sure to listen to EJ's other podcasts because those are pretty amazing also.
Please help EJ raise money for Autism, Cancer, Parkinson's, Alzheimer's, Rett Syndrome, Crohns Disease, Tourette's, mental illness, animals, children's health, blindness at 

www.crowdrise.com/7on7 

or click on the image below:
PLEASE CLICK ON THE IMAGE TO DONATE
AS MUCH AS YOU CAN!!!