Below is the next "Scratch the Surface" EJ Podcast. EJ has as his guest today True Blood's Sam Trammell, who has been seen in many films and TV.
EJ talks with Sam about having been acting professionally for over twenty years, coming from a New York City stage background and how he was even nominated for a Tony award. Sam plays Sam Merlotte on HBO's hit show TRUE BLOOD and comes on the podcast to talk about:
his Kickstarter Campaign to finish the film he has a passion for called, "The Aftermath."
He also talks about being in an Alien/Predator movie,
living next to Nick Nolte in West Virginia,
his worries as a father and as a human being,
the universe,
smoking "crack" for his latest role in "The Aftermath,"
his upcoming Amazon Prime Pilot with Brian Bennehy,
not getting married,
being friends with guys from The State,
working with Laura Dern,
knowing Philip Seymour Hoffman,
working with Shailene Woodley,
hanging out with Winona Ryder,
drugs,
anxiety,
how cold it gets being naked filming scenes in True Blood,
he may even accidentally give some hints as to what happens this final season for his character in True Blood,
and so much more!!!
Listen and Enjoy.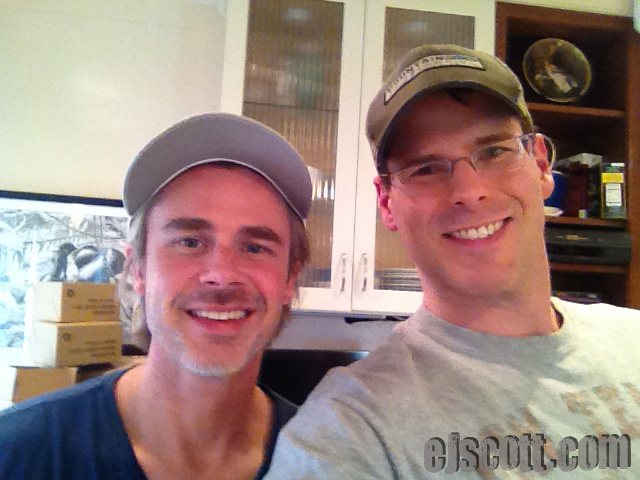 Please share with your friends on social media or any other way. Listen to EJ's other podcasts because those are pretty amazing also.