Below is another "Scratch the Surface" EJ Podcast for 2014. EJ has as his guests today Kevin Dorf, Brian Blondell and Mitch Rouse.
EJ says:
You may not know Jay Leggett name but you have likely seen his face or know of his work… WITHOUT A PADDLE, THE FACTORY, EMPLOYEE OF THE MONTH, IN LIVING COLOR, ER, ALLY MCBEAL, NYPD BLUE, the DREW CAREY SHOW, just to name a few. He was a writer, director, actor, producer, improvisor, friend and from what I've heard, an all around great guy.
Jay died suddenly of a heart attack on Nov 23, 2013 at age 50. But he lived quite a full life in that small amount of time.
I asked some of his closest friends to come and tell us more about the man. Kevin Dorf, Mitch Rouse and Brian Blondell were kind enough to come over and share with us. ENJOY!
Please share with your friends on social media or any other way. Listen to EJ's other podcasts because those are pretty amazing also.
Listen and Enjoy.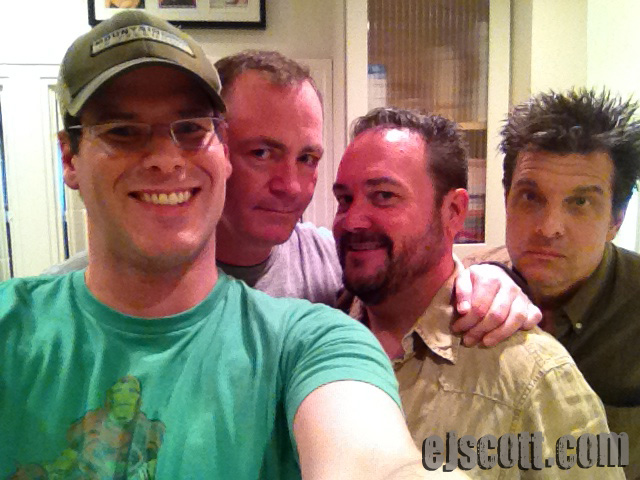 EJ, Kevin Dorf, Brian Blondell,  Mitch Rouse