CHICAGO!! Im coming your way next week to run a marathon, to put on a show, and to give out hugs and kisses.
Please check out my event on October 4, 2012 in Chicago  at the Playground Theater where there will be a comedy fundraiser benefitting the Choroideremia Research Foundation.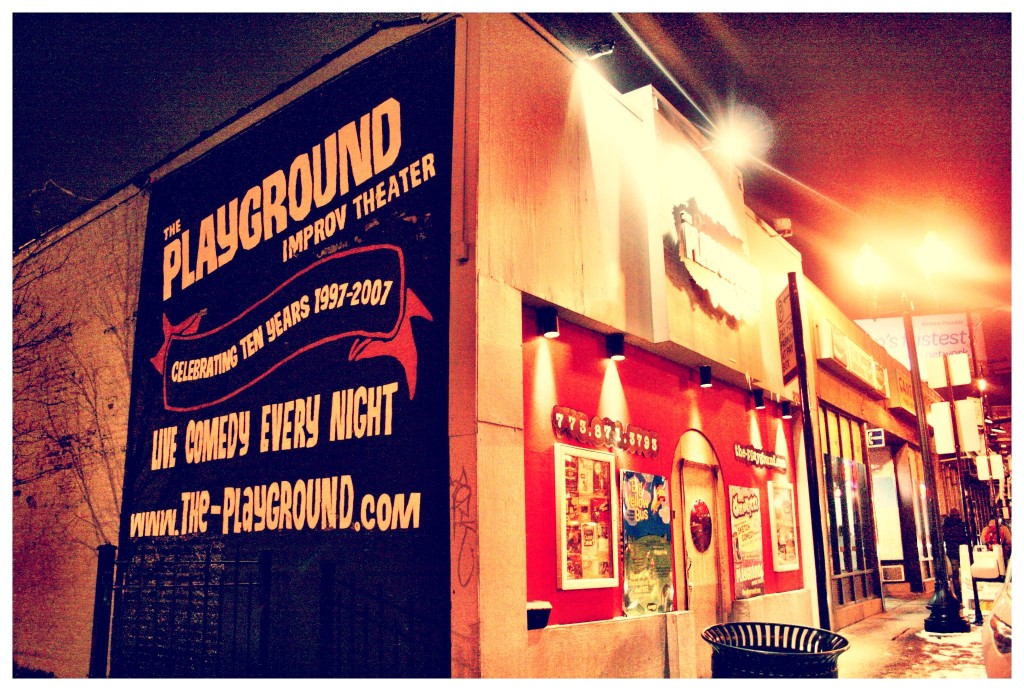 The doors will open at 7pm and we can mingle for a while and enjoy some delicious pizza and beer. And then the comedy will start at 8pm.
The veteran Improvisors, "3033" with special guest PETER GWINN will be performing, Shootin the Shit with EJ Scott. Lisa Linke and Sarah Gee will be performing and possibly another super star group will be performing. Its gonna be a great time! Donations will be  at the door for my 12 marathons in 12 states in 2012 for the Choroideremia Research Foundation.
I'm looking forward to seeing you there:
The Playground Theater
3209 N. Halsted St.,
Chicago, Illinois 60657
Learn more about the Playground theater by going to their site: theplaygroundtheater
Then, on Sunday, October 7, I'll be running my 10th marathon  of the year in Chicago.  Learn more about the marathon here: chicagomarathon.com
The Chicago marathon will be number 10!!  Why am I doing this? Because I have Choroideremia, it runs in my family and causes blindness. I would like to NOT go blind or have my other family members who have it to go blind either so I'm fighting and running and performing.
Please consider giving to my charity, The Choroideremia Foundation by donating using the button below: