A huge sigh of relief and a big "Hip, Hip Hooray" for EJ Scott!  He has not only reached, but has surpassed his 2012 fundraising goal.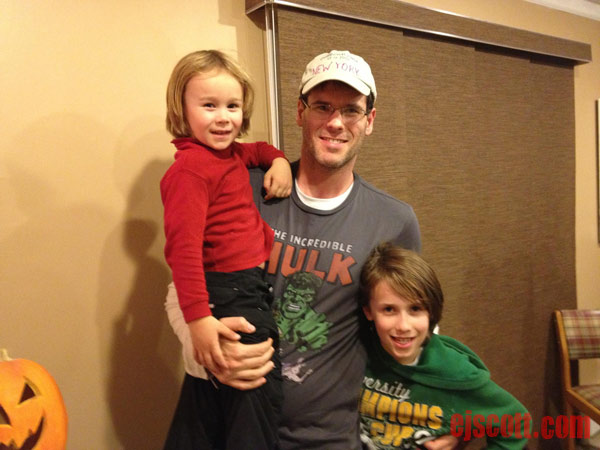 See EJ's comment below:
I'm excited to announce that enough numbers are in and I have SURPASSED my $144,000 goal for 2012. A HUGE thanks to the KING family in Chicago for their amazing fundraiser that raised over $25,000. INCREDIBLE!!! The next goal? To raise $1 million for Dr Jean Bennett in Philly for the clinical trials. It'll probably take longer than a year. And of course a huge thanks to everyone that has donated. I hope you will continue to help me. We are on our way to a cure for my eye disease that runs in my family. You're not only helping me but also my 2 little nephews and my not so little brother. And the thousands around the world with CHM and the millions with retinal conditions.
What a feat this is, and he and all who participated should be very proud of a "job well done."  You can still give to help save EJ's sight, and so many other who suffer from this disease by clicking on the button below and donating.