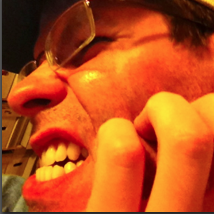 EJ Scott has started his very own podcast called "Scratch the Surface." There is no set schedule for his podcasts yet, but EJ says:
I really like podcasts and I listen to podcasters regularly like Chris Hardwick, Marc Maron, Adam Corolla, Jimmy Pardo, Greg Fitzsimmons, Joe Rogan. Hopefully, I can do a few a month depending on my travel schedule and availability of guests.
EJ's first guest is his girlfriend, Deborah Ann Woll from True Blood, who talks about her experiences on True Blood and acting.
Listen below to hear EJ and Deborah Ann.
Music courtesy of: Black Hi-Lighter