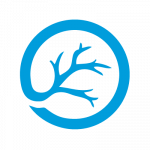 Below is a notice posted at Choroideremia.org.  Won't you consider giving on The National Day of Giving, Tuesday, December 2, 2014. What better gift can you give during this Holiday Season than the Gift of Sight?
We at the Choroideremia Research Foundation have been funding ground breaking research for almost 15 years, research that has resulted in advancements in gene replacement therapies and cell replacement therapies. In the United Kingdom, Dr. MacLaren and his team at Oxford are three years into human clinical trials for gene replacement with very encouraging results. By the end of this Holiday Season, we expect to see similar trials beginning on both the USA and Canada. The CRF is also funding research into possible pharmaceutical treatments and retinal cell replacement therapies. There has been continued progress and the research is ongoing.
We have seen amazing results due to CRF funding but we are not done yet.
We are asking you to do two things for the CRF. First, on December 2nd, please visit the CRF Giving Tuesday page and give the Gift of Sight! (The page will remain active through the end of the year but we urge you to give on Giving Tuesday).
Second, help us spread the word! We have a letter template for the CRF Giving Tuesday Campaign. Email Cory MacDonald, cory@choroideremia.org, to receive a copy of the template letter. Use it to send email and letters to all your friends, family and co-workers and ask them to support the CRF on Giving Tuesday!
Our goal is to eradicate CHM. Your support will enable us to save the sight of our loved ones! The Gift of Sight is precious and it is yours to give! Thank you for your support!
Please consider giving to EJ's charity, The Choroideremia Foundation by donating using the button below: