Mike Betette and the Mission Improvable Comedy Theater is putting on a fundraiser on EJ's behalf to benefit Choroideremia and it looks like Tim Jennings is participating too!!
The event will take place Wednesday, April 22, 2015 at 8pm in Santa Monica.
EJ says:
It's gonna be a great show with raffles and merriment. Deborah Ann Woll (star of @marvel's Daredevil) is even signing some pictures for the raffles! Only $5 for the show and $1 for the raffle tickets. Hope you can make it out! It's a great theater with great people for a great cause! If you can't make it but would still like to help you can donate at crowdrise.com/thisismy40
Thanks!!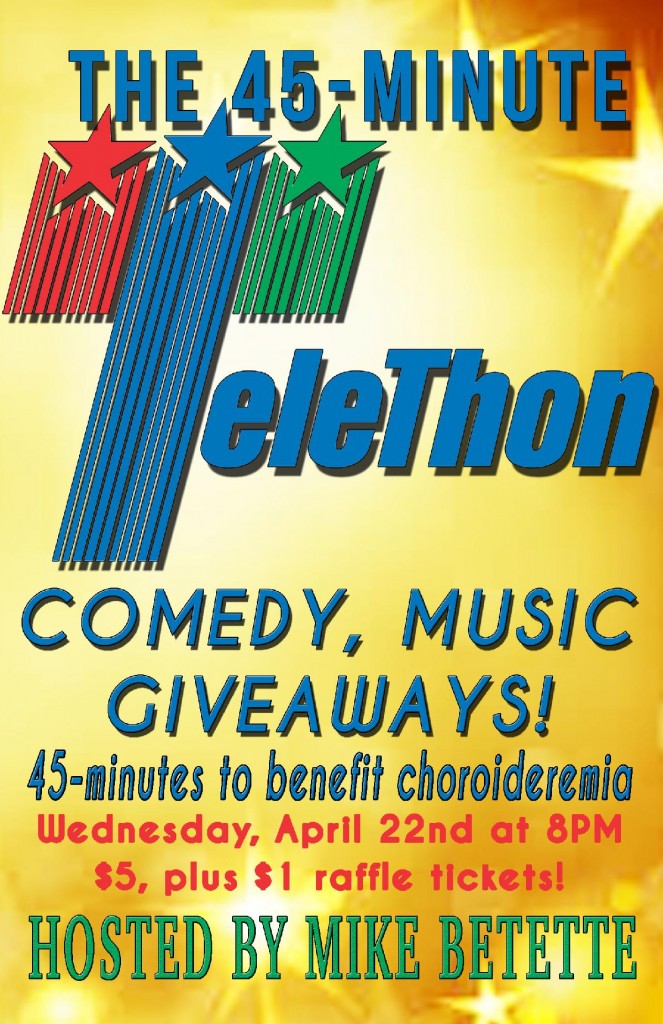 Can't be there? Please consider giving to The Choroideremia Foundation by donating using the button below:
source: Event Facebook Page