EJ Scott has begun a new challenge to lose weight and raise funds in support for finding a cure for his disease, Choroideremia.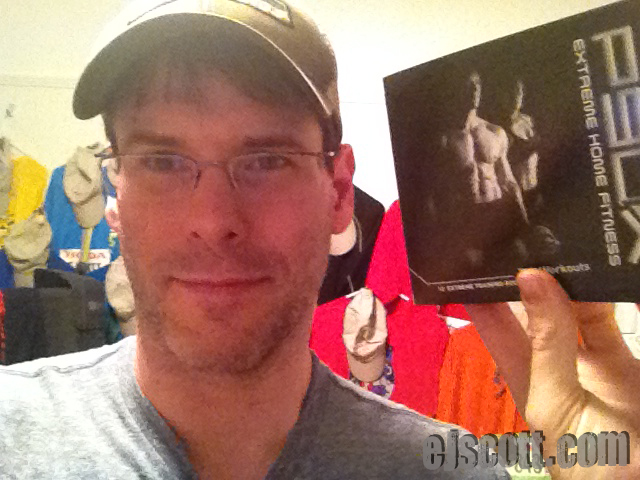 EJ says:
Sponsor my 100 Days of Exercise!! For a CURE!! The P90X Challenge!!
I have always struggled with my weight and eating right and exercising. In 2009 I was at my heaviest at 270 lbs. I lost 70lbs that year (and was sponsored with donations to the Choroideremia Research Foundation) and started running marathons (also for the CRF). I still go up and down with my weight and go on and off with the exercising. So a couple of weeks ago I committed to a 90 day program called P90X. This type of thing is completely foreign to me. I've never exercised more than 8 or 9 days in a row, and, that was only once or twice. With P90X I have to exercise for 90 consecutive days and I added another 10 days just to give it a rounder number 🙂
I started it May 1st at 226.8 lbs. and I am about to do Day 12 of the program (I am 218.2 lbs today). Having people sponsor me by donating to the Choroideremia Research Foundation will be a big motivator for me to keep going and to not make excuses. So please contribute any amount. I greatly appreciate it.
Choroideremia causes blindness and runs in my family. I am legally blind and getting more blind every day. Your dollars will go toward research for a treatment or even a cure. My brother and 2 little nephews also have this disease. It will keep going through the next generations unless something is done about it. Thank you very much!!!
EJ
Please consider supporting EJ's "100 Days of Exercise for a CURE!" by donating to The Choroideremia Foundation using the button below: