What is the prize? At Comic-Con San Diego 2010, this cut out of Alexander Skarsgard was used on the True Blood panel in his absence. Afterward,s it was proposed that I take the cut out and sell it for charity (The Choroideremia Research Foundation). Everybody there signed it.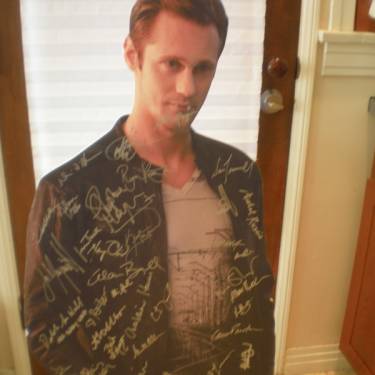 Since then I have accumulated over 60 signatures from cast members and writer, directors, producers, you name it. And I will continue to try to get some more before this is over.
During the season we will also be adding to the package other prizes to include.
Maybe a signed DVD?
Signed photos?
Signed comics?
Signed book?
things like that. So bid often. Everybody has a chance to win.
YOU CAN WIN THIS PRIZE!!
How? For every $20 donati,on you will have one entry to win this awesome Skarsgard cut out. The more you enter the better your chances. We will begin on TRUE BLOOD Premiere night June 10th, 2012 and end on the season finale August 26th.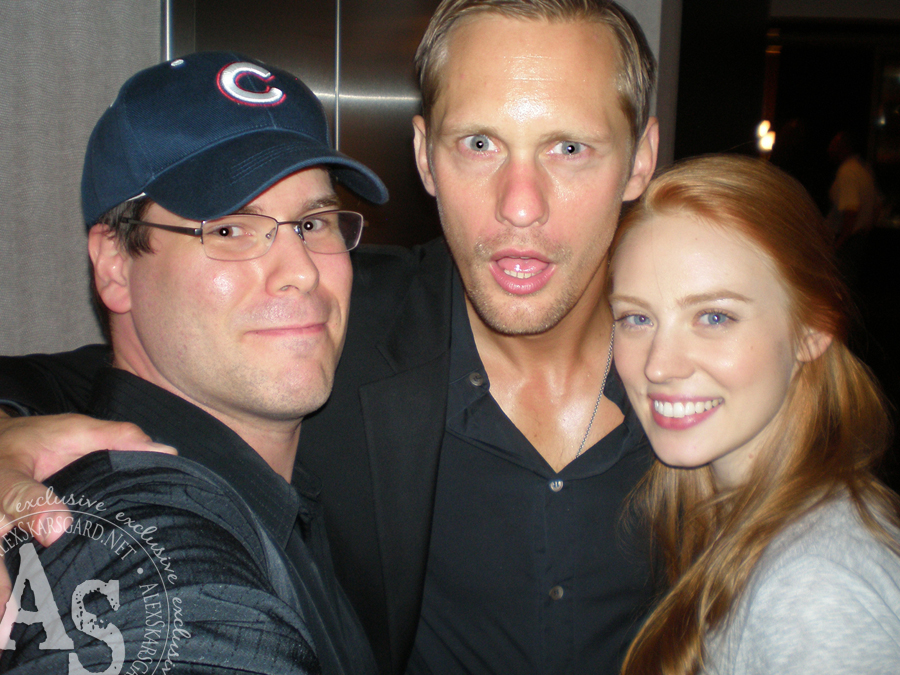 DEBORAH ANN WOLL will pick the winner at random on video.
Be sure we can get a hold of you if you win. The Skarsgard was sat on accidentally, by Deborah at Comic Con 2011 when it was brought there to get Ryan Kwantens signature. She fixed it and I think it has a lot of character. Anna Paquin drew fangs on him. Michael McMillian drew a bite mark on his neck.
FREE SHIPPING ANYWHERE IN THE WORLD!!!!
Remember you will be helping a great cause. We thank you very much for your help.
Read more about how you can win this awesome prize by just DONATING.
GO TO: crowdrise.com/truebloodprize/fundraiser/ejscott