And we have another "Scratch the Surface" EJ Podcast where EJ Scott talks with Chris Roach who EJ knows from iOWest in Hollywood. Chris is a producer and writer, known for Big Brother, Non-Stop (2014) and The Next Great Starship (2014).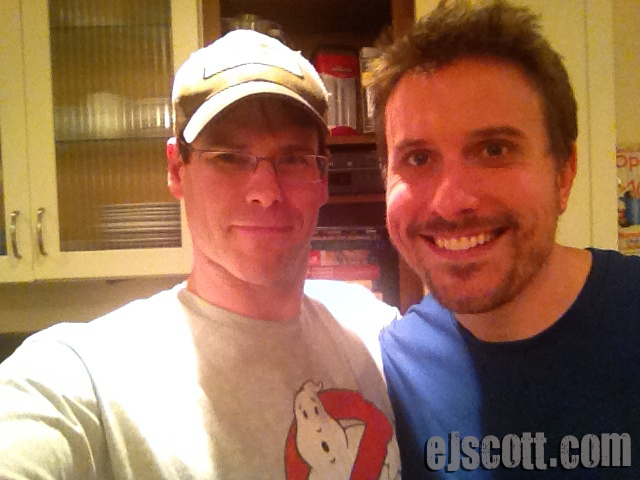 EJ Says:
Chris Roach was in one of my favorite and most beloved improv teams at iO West in Hollywood called Streethawk! Since the break up of that team Chris has gone on to write for the WWE, became a producer on CBS's Big Brother, and co-write a huge blockbuster movie starrring Liam Neeson called Non-Stop (now on Blu-Ray and DVD).
We talk about:
improv,
how the idea for Non-Stop came about and the process of writing a film,
selling it,
getting it made and how hard that is to actually accomplish.
Big Brother,
the WWE,
Tila Tequila and a whole lot more!
Below are photos of Chris signing his copy of Non-Stop.
Chris wrote the screenplay for the film Non-Stop which is now available on Blu-Ray at Amazon. Click on the image below to purchase it at Amazon.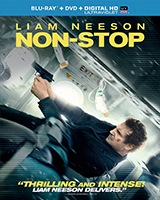 Don't forget to sign up for Amazon Smile so a portion of your payment will go to EJ's charity the Choroideremia Research Foundation.  Click on this image below to choose the CRF as your charity for Amazon Smile. There is no cost to you, learn more about it here.

Please share with your friends on social media or any other way. Listen to EJ's other podcasts because those are pretty amazing also.