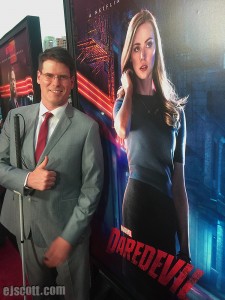 EJ Scott's girlfriend, Deborah Ann Woll's Daredevil is a hit. Since the first season of "Marvel's Daredevil" streaming on Netflix is proving to be a smash success with both audiences and critics, the companies, Marvel and Netflix have renewed it for a second season which will be available only on the Netflix streaming service in 2016!
The main cast will return to the new season.
Doug Petrie ("Buffy the Vampire Slayer," "American Horror Story") and Marco Ramirez ("Sons of Anarchy"), who worked closely with Executive Producers Steven S. DeKnight and Drew Goddard during the first season, will serve as showrunners for Season 2. Petrie, Ramirez, Goddard ("Cabin in the Woods"), and Jeph Loeb ("Marvel's Agents of S.H.I.E.L.D.") will serve as Executive Producers of Season 2.
"While previous commitments unfortunately prevent me from continuing on with Daredevil into its second season," DeKnight explains, "I could not be happier that Doug Petrie and Marco Ramirez are carrying the torch. They were invaluable collaborators during our first season, and I for one can't wait to see what they do with the show moving forward."
EJ has interviewed Charlie Cox who plays the title character of Daredevil and director, Jeph Loeb and executive producer, Steve DeKnight.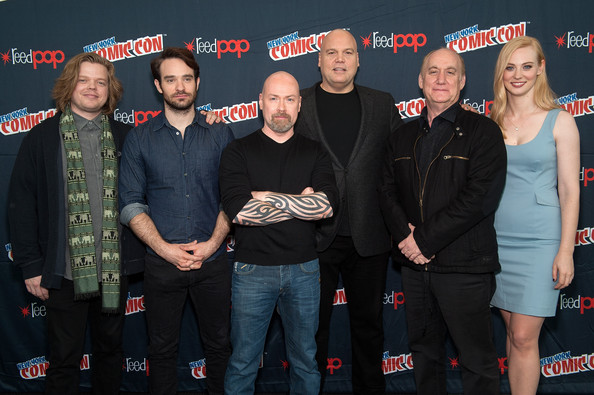 Click on the links to listen to EJ's Podcasts with
For more information on "Marvel's Daredevil," and the other exciting new Marvel Television series coming to Netflix, stay tuned to Marvel.com or visit Netflix.com/daredevil.
Read more about it at Marvel.com
photo source: Zimbio.com